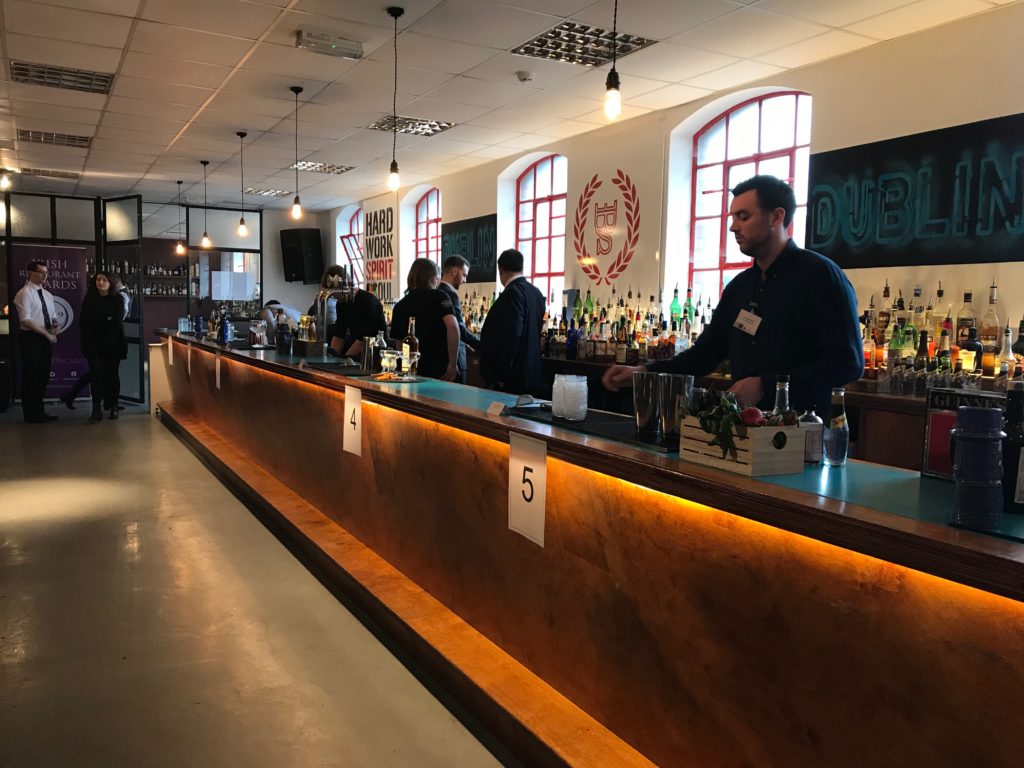 The Cocktail Experience Live Event in the Irish Restaurant Awards took place, today, April 15th in Dublin Bar Academy. The theme of the cocktail competition this year is "A Taste of Ireland with a Global Twist", which saw entrants create an original cocktail that doesn't already exist on their menu. The competition is sponsored by Coca-Cola HBC.
Entrants competed in heats to impress the judges with their original cocktail creations. The cocktail had to contain 1 tonic from the 1783 Schweppes range and a minimum of 1 premium spirit from the Coca-Cola HBC portfolio.
Entrants were asked to create a drink that was "fresh and vibrant" and based around a global destination, drawing on the location, culture, cuisine and climate, and blend it with an element from Irish culture. Entrants also had to explain their vision for the concept and how they approached their ingredients, vessels, tools and the drinking experience.
Entrants could include elements in their drink such as:
Irish culture and the culture of another global destination
Popular cuisine from both Ireland and your chosen global destination
Popular culture from both locations including music, film, sport, art, design and literature
Unique landscapes and landmarks to one or both of the destinations
The cocktails were judged on taste, presentation and aroma, as well as the technical experience of the bartender.
We are delighted to announce the following shortlist of nominees for Best Cocktail Experience:
• Adrian McFadden – The Sidecar Bar at The Westbury Hotel
• Darren Geraghty – Candlelight Bar @ Siam Thai restaurant Dundrum
• Skirmantas Lelys – Tack Room at Adare Manor
• Henrik Benndorf – Café en Seine
• Andrew Ennis – The Blind Pig
• Steven Hession – 9 Below
• Daniel Hayes – Bar No.23 (The Merrion Hotel)
• Dave Taylor – The Exchequer Dublin 2
• Jamie Heighton – Hyde Bar Galway
• Simon King – Twelve Hotel Barna
The winner of Best Cocktail Experience will be announced on Monday, 13th May at the All Ireland Irish Restaurant Awards.